Ingenuity's One Year of Mars Flights
Next week it's going to be a year since Ingenuity made the first flight in an atmosphere of another planet. An atmosphere with about 1% of density of the one on Earth.
Something that sounded unlikely became a great success with 24 flights so far. To celebrate the occasion I revisited an older project of mine and used more appropriate footage shot by my friend VOPO at Fuertaventura, Canary Islands. I rendered some overlays of the Ingenuity model kindly provided by NASA.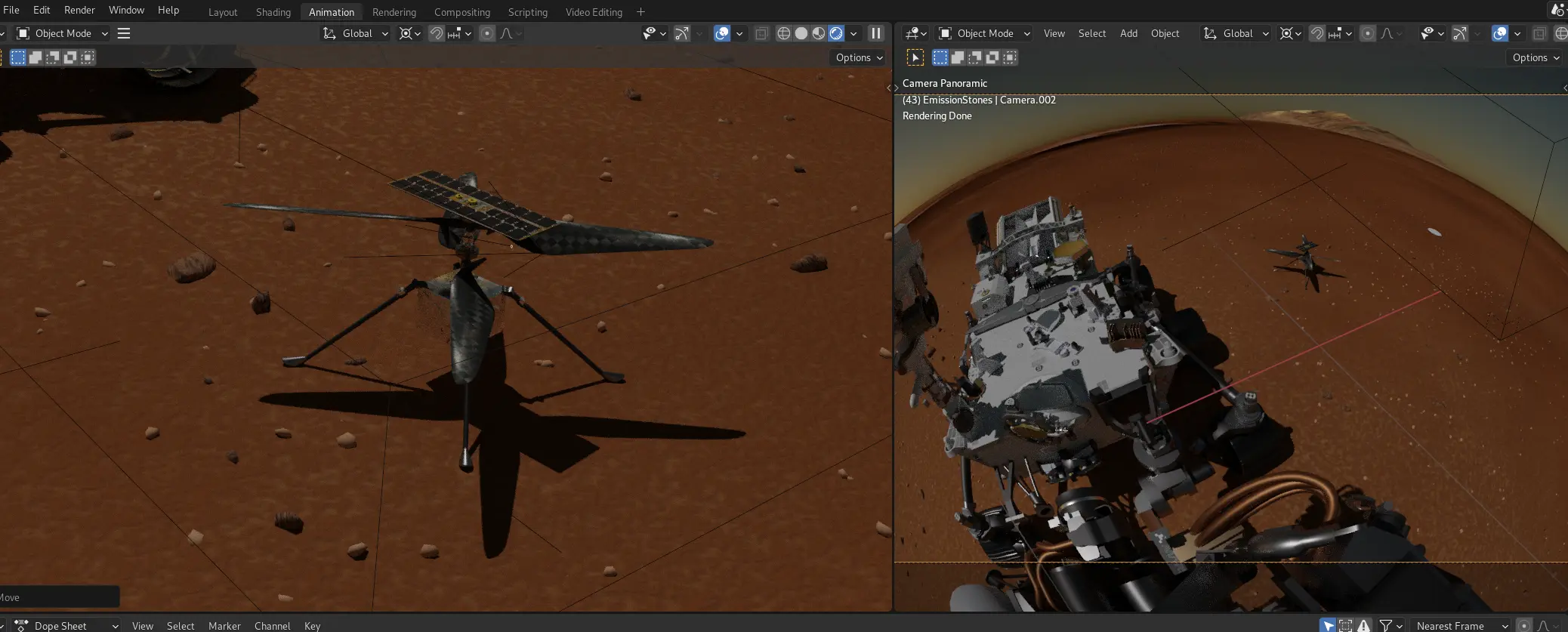 The music was composed on the Dirtywave M8 Tracker, went straight from the device, no mastering. The time constraints of weeklybeats is brutal. I used a hint to the Close Encounters of the Third Kind main theme, but because the flight is unrealistically dynamic, it leans on a mangled classic Jungle Jungle break.
Thanks to the C-Base crew for taking good care of us and the GNOME Fundation to support the travel (mostly on the surface).